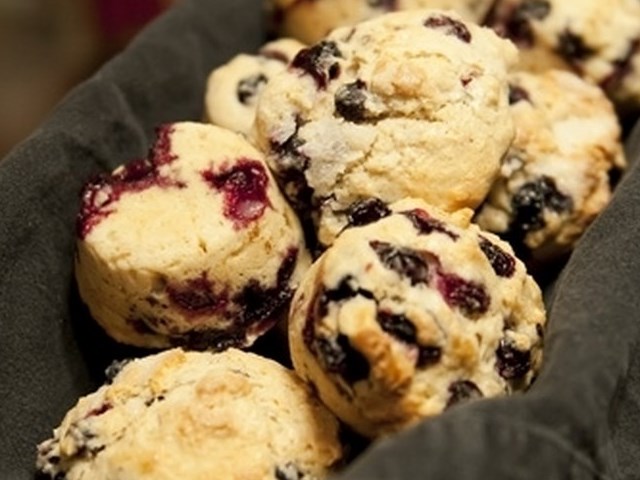 The best way to start the morning is to start it with joyful breakfast. Blueberry muffins will make it possible, they are warm, tasty with pleasant flavour. This is really nice and simple recipe.
Ingredients
cinnamon : 0.5 tsp
egg : 2 piece
milk : 160 ml
blueberries : 400 g
butter : 2 Tbsp
salt : 1 pinch
baking powder : 1 tsp
sugar : 160 g
flour : 2 cup
Stages of cooking
Pre-heat the oven to 200C (390F) degrees. Preapare the baking tray, spread the butter all over it with kitchen brush. Rinse blueberries carefully.

In a bowl mix flour, cinnamon, baking powder, salt and sugar. Add more or less sugar, it depends on your taste.

Now mix milk, eggs and butter (soft). Stir everything properly.

Pour milk mixture over dry ingredients. Stir well.

Add blueberries and stir carefully not to crush it.

Spoon the batter into muffin cups and bake during 20-25 minutes until tops are golden.

When muffins are ready leave them for several minutes in the tray and then remove.

Enjoy the morning dessert!