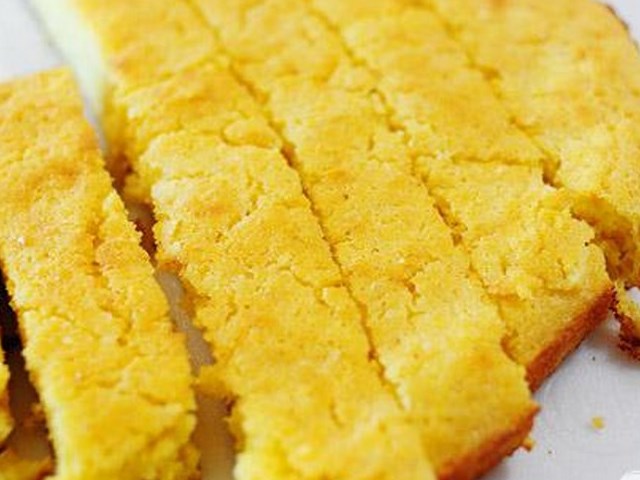 This is very interesting and tasty cornbread, which may replace a common bread. Make sure that it is tasty, cook this simple and nice bread.
Ingredients
vegetable fat : 0.5 cup
buttermilk : 1 cup
milk : 0.5 cup
egg : 1 piece
salt : 1 pinch
baking powder : 1 tsp
flour : 0.5 cup
corn meal : 1 cup
Stages of cooking
Pre-heat the oven to 230C (445F) degrees. In a bowl mix corn meal, flour, baking powder and salt.

Mix milk, egg and buttermilk.

Now mix dry mixture and milk mixture until smooth.

Add melted vegetable fat (leave 2 tablespoon for further using) into the dough, stirring all the time.

In a pan melt the rest of vegetable fat, then pour the dough, even it. The dough must sizzle.

Fry it 1 minute, then place in the oven and bake 20 minutes until golden.

When it is ready, remove out of the pan and slice. Serve and enjoy.