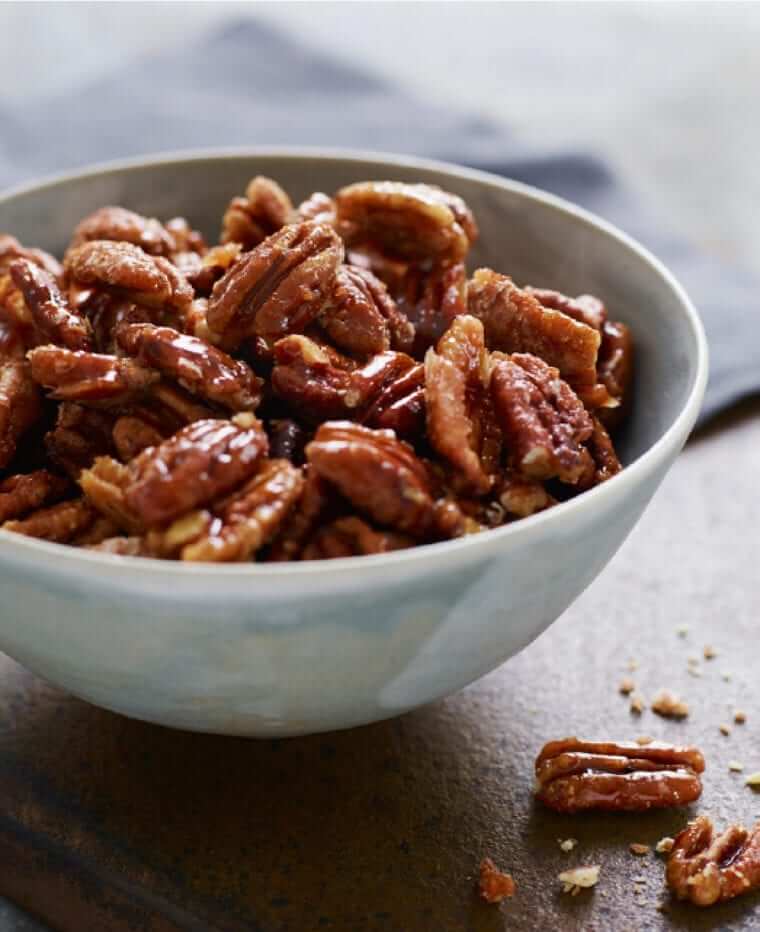 These candied pecans perfect to serve with cocktails, toss over salads or just keep around the house over the holidays. They also make a delicious homemade gift. You only need four simple ingredients to make them — and if you start right now, you'll be done in 15 minutes.
Ingredients
сonfectioners sugar : 0.5 cup
kosher salt : 0.75 tsp
cayenne pepper : 0.5 tsp
water : 4 tsp
pecans : 2 cup
Stages of cooking
Begin by combining the Confectioners sugar, kosher salt, cayenne pepper and 4 teaspoons of water in a medium bowl.

Add the pecans to the sugar mixture and stir until evenly coated.

Place the nuts on a parchment lined baking sheet in a single layer.

Bake for 10 to 12 minutes, until the nuts are crusty on top and caramelized on the bottom.

Let cool completely, then break apart the nuts and serve.